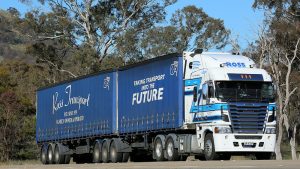 If you do a lot of reading or have been around for some time, then you may have heard of the term 'grandfather rights' before and how important these can be in terms of driving professionally, particularly where the Driver CPC is concerned. Allow us to enlighten you if you haven't heard of them. Grandfather rights (which are also called acquired rights) are granted when a system undergoes a legal change. For example, if you were not required to have a qualification for something in the past but you are required to do so by a new law, then there will be a certain group of individuals who were performing the task prior to the law requiring the qualification will be allowed to carry on under 'grandfather rights.' That prevents large numbers of individuals from losing their jobs suddenly, or needing to spend a lot of money and time retraining for something that they know how to do already. This can arise in most industries, but in this article, we will be focusing on the HGV industry as well as the grandfather rights regarding the Driver CPC.
What Is the Driver CPC?
We have discussed this a lot in the past, but in case you need a refresher, here it is.
Driver CPC is short for Driver Certificate of Professional Competence.
It basically means that individuals who hold this qualification are safe and qualified for driving heavy good vehicles. Drivers are required to get continuous training throughout the course of their working lives and to also maintain high safety standards. Drivers can be trained only via approved training classes, and every 5 years must complete 35 hours' worth of approved training in order to stay current. When you first apply, you will also be required to pass certain tests in order to prove you meet the required standards.
Why Are Grandfather Rights Important?
After the Driver CPC was initially introduced, all new drivers who were wanting to work with LGVs or HGVs were required to take the Driver CPC and pass it to qualify. However, if all existing drivers, some of whom had been driving these types of vehicles for decades, had been required to take it, then the entire haulage industry could have come to a complete stop. All drivers would have needed to leave the road for a long period of time to undergo training and take the test. That is why they introduced grandfather rights. That means that drivers who had been driving professionally already could continue doing their jobs without needing to make any changes. They were not required to undergo the training or take the tests but just needed to stay safe while out on the roads. So the Driver CPC only was applied to new drivers who wanted to qualify after the deadline for implementation of 10 September 2009. That ensured that the industry continued to run while also making sure that new drivers were up to standard. At some point,
all drivers who were driving under the grandfather rights will eventually retire
, and then the roads will be left with CPC certified drivers only.
Who Needs to Take the CPC?
You have grandfather rights if you are an LGV driver who obtained your licence before 10 September 2009. That applies to C1+E, C+E, C1, and Cat C licences. If you are a coach or bus driver and obtains your licence, D1+E, D+E, D1, or D prior to 10 September 2008, then you can apply for Grandfather rights. That means you can keep driving without needing to take the new CPC tests. If you do not fall into this category, then you will need to apply for the new Driver CPC test and pass it. Full training is available at
Easy As HGV
. The concept of grandfather rights has been around for quite some time. It covers all different kinds of industries, which include HGV licencing. Grandfather rights are a great option to use when new laws are passed since they allow time to institute changes without feeling that you are losing out or being penalised.