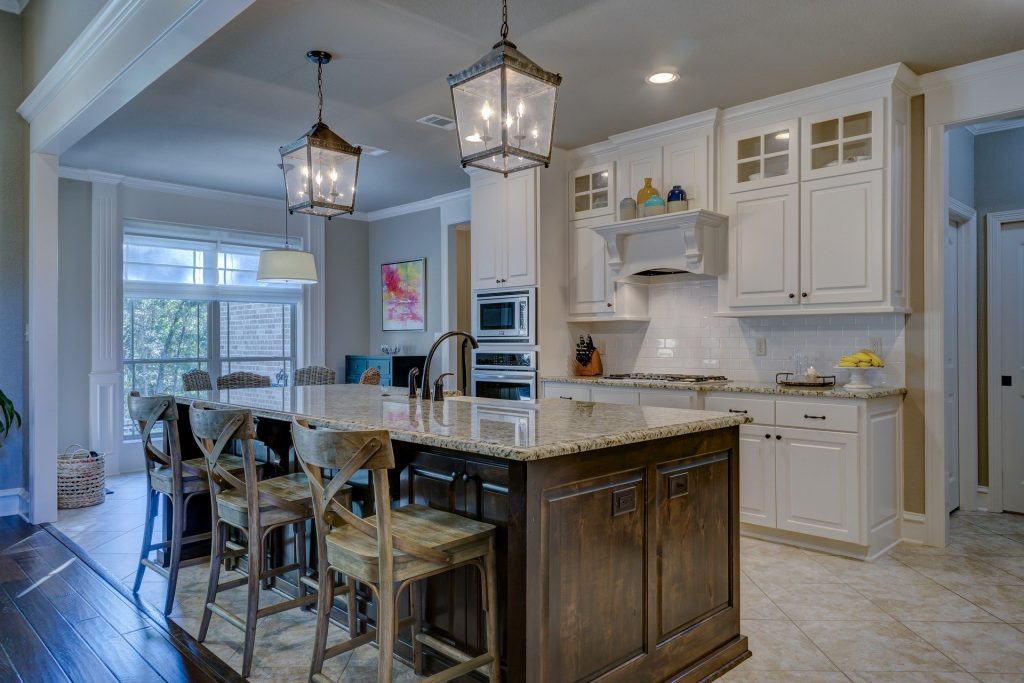 If you are searching for the right material for your refitted kitchen worktop, you should seriously consider natural stone. This wonderful material is often at the top of the list of clients for the kitchen surface when they think of their dream kitchen. It looks cool and has great features which combined with low maintenance makes it exclusive and inimitable. However, there are different types of natural stones and there are important things you need to consider in order to choose one that is perfect for your kitchen. There are subtle differences between limestone, marble and granite but when you are building your ideal kitchen, these subtle differences can become very important. Why choose natural stone? You must be wondering why choose natural stone for your kitchen. After all, engineered stones such as a Dekton and Quartz from reputable companies such as
Zen Stone
, offer great many benefits. They are cool to touch, extremely stylish and durable. Even then, there are some designs where only natural stones can fit. If you are looking for that unique character, you can get it only with natural stone. These natural stones are mined all across the world which also means that there is a huge variety in terms of graining, natural colours as well as cost. Different Types of Stones Here is a rundown of the popular natural stones to help you get an idea about various types of stone. Granite When it comes to durability, granite is the best among natural stones. However, it's porous and therefore, needs sealing. As a naturally mined stone, it varies in colour and appearance which also affects its final price which means it is sold in a wide range of prices. Marble When compared to granite, it is easier to shape and softer. Also, marble stone has that distinctive coloured veining which means it is available in a huge variety. In technical terms, marble is nothing but limestone subjected to extreme pressure and heat. Limestone In terms of porosity, limestone is ahead of marble and both stone types require sealing.
Limestone
is available in a limited colour range but it offers a less formal and warmer colour finish as compared to marble as well as some granites. Functionality At times, practicality is what decides the natural stone for your kitchen worktop. Your kitchen is a high traffic area which is going to be in use consistently. Therefore, you want a
kitchen surface that is known to be highly durable
. When it comes to stress and heat resistance, all natural stones shine in this regard but granite is the most durable natural stone. On the other hand, limestone happens to be the most porous but the natural durability of all these natural stones can be enhanced with the help of sealing process which means your kitchen worktop is likely to last a lifetime. Maintenance When it comes to maintenance, natural stone surfaces require less maintenance as compared to other commonly used materials including laminate and wood. Stone worktops are stain and heat resistance and able to withstand constant water contact. Sealing is required for limestone, marble and granite to enhance their durability. Also, sealing needs to be done every year or two in order to keep the stone durable and safe. When sealing is done properly, only a mild soap and a warm, damp cloth is needed to keep your kitchen worktop shiny and clean. Aesthetics There are two things you should carefully consider when choosing a stone as per the design of your kitchen. These two things include colour as well as uniformity in the space. If you are looking for a luxurious and formal aesthetic, go with marble as its random veining makes every single slab exclusive and unique. It's also great at reflecting natural light. In case you want a natural stone with huge colour variety and a lot of features, granite is the right choice for you. Many people love the depth of detail and sparkle offered by granite. If you are looking for something rustic or subtle, limestone is the right choice for you. When it comes to beauty, limestone, granite and marble offers beautiful aesthetics. These are natural stones and every single piece is unique and exclusive. The sealing process makes these stones tough and durable. At the end of the day, it all comes down to your personal preference.