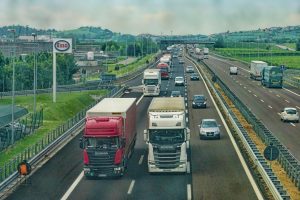 Once you've gone through the tedious training and got your
class 1 licence
, it's time to set off into the real world and find yourself the job you've been waiting for as an official HGV driver. While it can be an extremely exciting time, breaking into the industry can be a very daunting task. This is especially true when you are brand new to it and you haven't quite familiarised yourself with the in's and out's of it. However, everyone has to start somewhere. In this article, we will be discussing some of the different tips that you should be using in order to optimise your CV now that you are fully qualified to become an HGV driver.
Essential Information
First and foremost, you need to incorporate all of your essential information. This includes all of the pertinent information that they would need to know about you as a candidate. Therefore, you want to include information such as your name, address, phone number and preferred email. This will give your prospective employer a sense of who you are and it will give them the necessary information they need to contact you. However, don't pack this section with everything you can about yourself. You don't need to fill this section with information that isn't relevant including your marital status and other things that don't impact your abilities as a candidate. You simply want to add the basics in order to ensure they know who you are and how to contact you.
Summary About Yourself
Once you have all of the essentials squared away, you will want to include
a personal summary about yourself
. This is a good opportunity for you to sell yourself. Because you are using it as a CV to apply for a job, you only want to include relevant information that is pertinent to the job. It could discuss how you are an extremely hard worker and you have great attention to detail and other information that could pinpoint you as a good fit for the role. Try to keep this part short, relevant and concise.
Work Experience
This is the main portion of your CV that is going to draw eyes and dictate whether or not you get called in for an interview. The best way to organise this portion is by doing it in reverse chronological order. You want to begin with your most recent experience because it will give them a good idea of what you have been doing lately. If you don't have a lot of relevant experience because you just got qualified for an HGV job, don't worry. Companies are always looking to hire brand new and up and coming drivers to replace older drivers in their fleet. Any jobs that you have that could have transferable skills can and should be listed. There are plenty of different jobs that can have
transferable skills
like jobs that require good time management skills. Be certain you list everything from the company's name to the role and how long you worked there.
Qualifications
This is one of the biggest sections of your CV because it can help you shine as a candidate. You want to list all of the relevant qualifications you have in reverse chronological order. That way, you will be able to showcase what qualifications you have as a driver.
A Few Extra Tips...
A lot of prospective employers are going to end up using what you put on your CV as a means to judge you as a candidate. Because of this, you want to create the best first impression possible. You should be looking over your CV for potential spelling or grammar errors as much as possible. You also want to ensure that you are making it as concise as possible as you want your CV to showcase yourself as a good candidate for the role. By using the tips above, you should be able to put together the best possible CV for your first foray into an HGV driving job.